What sectors are related to sustainability?
If you are considering working in sustainable development, you should know that it is an extremely broad sector with endless career opportunities. As a reminder, sustainable development aims to meet the economic needs of today while taking into account the social and environmental needs of current and future generations.
This notion therefore implies a long-term vision and creates an inseparable dynamic between economy, ecology and social equity.
Of course, a transition to a sustainable world is a fairly complex one and depends on multiple factors. Thus, sustainable development brings together a wide variety of sectors and specialities that can make significant transformations possible.
Sustainable development includes the following sectors of activity:
the energy industry (fossil, renewable)
waste treatment and recycling
water treatment
pollution and risk prevention
sustainable agriculture
environmental protection (forests, oceans, biospheres)
CSR (Corporate Social Responsibility)
QHS&E (Quality, Health, Safety & Environment)
mobility
The good news? All of these sectors offer stimulating and thrilling career opportunities and are great options for students considering working in sustainable development.
What are the main job families related to sustainable development and innovation?
A variety of sectors also means a wide variety of professions. In sustainable development, different categories of jobs exist.
Scientific or technical professions
The first category includes scientific and/or technical jobs. These are the jobs we most often think of when we talk about sustainable development.
All of these occupations require advanced studies in science or engineering. They may also require advanced technical skills to build, operate or manage infrastructures (electric or nuclear power plants, water treatment plants, factories, solar panels, wind farms). What characterises the majority of these professions is that they allow you to work in the field on a daily basis.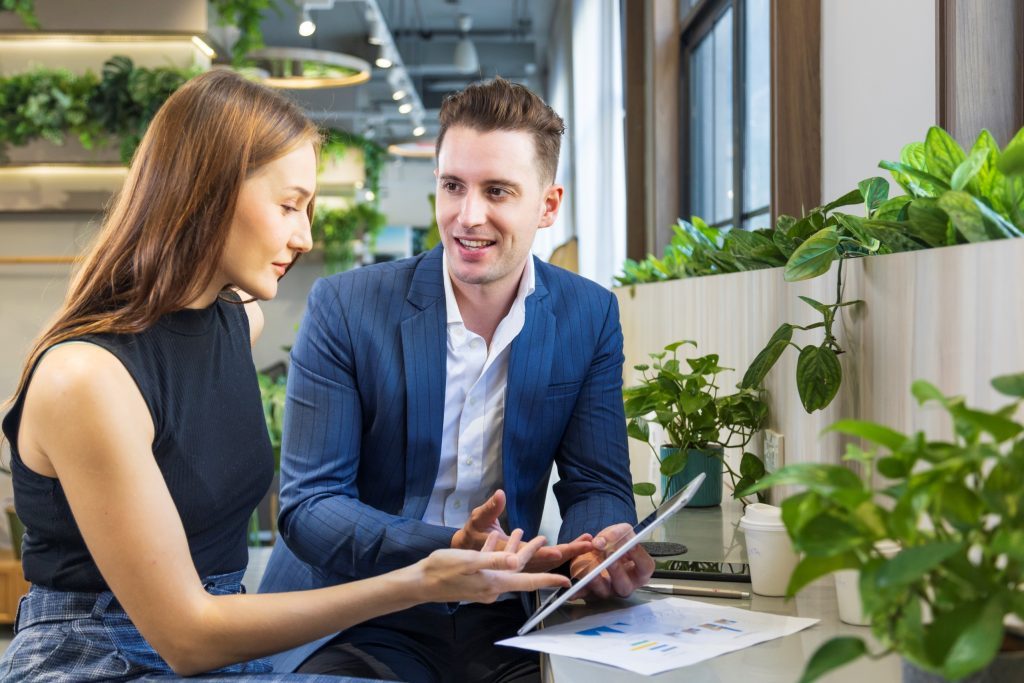 Here are some examples of scientific and/or technical professions:
Field biologist
Environmental scientist
Landscape architect
Watershed science technician
Water resource engineer
Petrologist
Nuclear engineer
Air quality forecaster
Prevention and protection professions
Sustainable development also includes professions dedicated to prevention, defence and protection. This includes all occupations that preserve the environment, forests or oceans. Many professions also aim to raise awareness about current ecological issues (deforestation, plundering of fish resources, pollution, climate change, energy consumption, decarbonisation of industries, extinction of animal species, etc.).
Examples of prevention and protection professions :
Ecotourism guide
Agroforester
Animal rehabilitation technician
Management and business professions
Finally, a last family of jobs can be identified in the sustainable development sector. These are jobs in management, communication, marketing, business or finance. The particularity of these jobs is that they require transversal knowledge. Professionals can therefore move into sustainable development and related fields even if they do not have a particular scientific background.
What are the jobs in sustainability and innovation management?
Would you like to apply your business or management knowledge to sustainable development? Many business professions now apply to ecology or the environment. Your managerial expertise is essential, as it can support companies in their transition to a more sustainable economic and environmental model.
You can become:
Environmental manager
Environmental consultant
Energy manager
Sustainability coordinator
Grant writer
Sustainability marketing officer
Global marketing sustainability lead
Sustainability project manager
How to start a career in sustainable development in private, public or non-governmental institutions?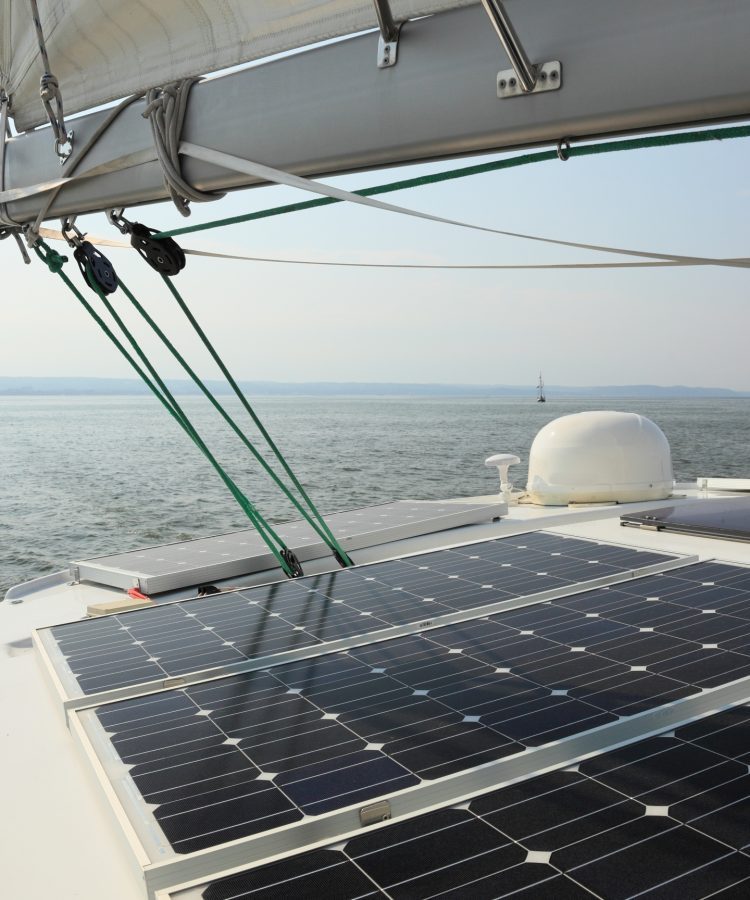 Sustainable development is an effective way to combine personal values and skills in meaningful professions that are of vital importance to our societies.
Although new technical and scientific professions are emerging as a result of technological progress, not all professions related to sustainability are necessarily new. For example, management and business professions existed before, but they are gradually being reinvented and adapted to the demands of a changing world and to the many specificities of the green industry.
Sustainability management students may choose to join private, public or non-governmental institutions specialising in a particular social or environmental cause. It is essential however that they gain experience in these organisations through internships.
How to find a company in sustainable development?
To take your first steps in sustainable development and gain experience, identify the sectors and causes that interest and motivate you. Would you like to work on saving forests, preserving the oceans, treating waste, preventing pollution or defending animals or endangered areas?
You can find out which companies are working for the cause you care about the most. Would you like to work in reforestation? Find the companies that specialise in this sector and apply for the job of your choice.
Stand out with your convictions and soft skills
In various sustainable development professions, technical skills and knowledge of the sector are of paramount importance. However, your personal qualities matter as well. You did not choose sustainable development by chance. During your motivation interviews, emphasise your personal convictions and make it clear that they are perfectly in line with those of the job and company you applied to. There is a good chance that your interviewer will share your values and will be sensitive to what you say.
Your personal experiences also speak for themselves! Have you been a member of an association or worked as a volunteer for a sustainable cause? Don't hesitate to mention this to your recruiter during your interview. You should know that everyone can find a place in the sustainable development and innovation sectors and that all profiles can be deemed interesting.
Finding your path in this world: what careers to consider after IUM's Master in Sustainability and Innovation Management?
The ecology, energy, sustainable development and innovation sectors are among the most dynamic. They recruit extremely varied and highly educated profiles involved in various prevention, awareness, preservation and restoration missions.
It is important to note that a field like sustainable development is full of career opportunities. Indeed, all companies and industries can be affected by a sustainable transformation of their business model or even their activity. Whether it's finance, commerce, transport or engineering, you can find a job that fits your environmental values and concerns.
Your career will be nourished by your experiences, your convictions and your professional as well as personal qualities.
Learn more about Cecilia Serin, Communication and Marketing Manager in Sustainable Finance
Since graduating at IUM in 2007, Cecilia has had the opportunity to work in different sustainable development organisations. She now works in Geneva as a Communication and Marketing Manager in a foundation that specialises in sustainable finance. Her missions include writing press releases, articles and social media content as well as internal communication documents.
No matter how challenging sustainability can be, Cecilia considers this sector to be gratifying, since it allows her to act for change and foster positive transformations around her. She also mentions the plethora of opportunities that exist within the sustainable finance industry:
"The sustainable development field holds lots of opportunities for bright students, because we need innovative ideas. In sustainable finance for instance, we try to come up with new ideas to mobilise capitals and this is where I believe that there are lots of opportunities."
https://playplay.com/app/share/omnes-education/763b6331-411a-4481-a7c9-6579c1647f44
What is Sustainable Shipping? Meet Stian Omli, Vicepresident at Esgian
Stian Omli works in a Norwegian company specialised in maritime industries. He tracks ship activity and realizes sustainability benchmarks.
According to him, in order to succeed in the maritime industry as well as in sustainability and innovation, a multicultural awareness is needed, since you can operate at a global and international scale. You also need to be open-minded and flexible, since the sustainability industry evolves rapidly.
For Stian, the main challenge of the maritime shipping industry is its cyclical and varying nature, since it heavily relies on global supply and demand.
However, the rise of an ecological awareness and the desire to concile both sustainability and innovation makes room for opportunities in this industry.
As a matter of fact, becoming sustainable not only serves as a compelling commercial argument, but also allows you to push your industry further by becoming a leading example:
"Being green is not only something that is nice for the sake of the planet, but it also makes critical business sense, because you need to be greener than your competitors in order to attract clients. Also, in order to have a license to operate under international and regional rules, you really need to show a clear decarbonization strategy."
https://playplay.com/app/share/omnes-education/533c42da-4b28-4a1e-8088-2d845384745c
---
For more information, you can consult our website: www.monaco.edu
Feel free to also contact the Admissions Team directly at admissions@monaco.edu
Updated 27 June 2023