What is international management?
International management refers to the essential disciplines of the business world. It therefore covers several specialities and sectors such as finance, business, marketing, logistics or human resources.
Nevertheless, it has a particularity that differentiates it from classical management, since it focuses on foreign markets and allows professionals to use their management skills in exciting international environments.
Why should you consider pursuing a career in international management?
Working in international management means taking up ambitious challenges every day in a world reinvented by technological, digital, economic and social changes.
It also means getting to know and understand foreign cultures and being creative and adaptable to find innovative and effective solutions. Indeed, in order to succeed in this competitive field, you will need strong cross cultural communication skills, resilience and adaptability.
If you want to start a career full of opportunities and go beyond borders, international management will most certainly suit you. Dynamic and managerial profiles are constantly in demand to support companies in their transformations. Thus, the international management sector will allow you to multiply your experiences and develop a real expertise that can be applied all over the world.
Why should you join the IUM's MSc in International Management?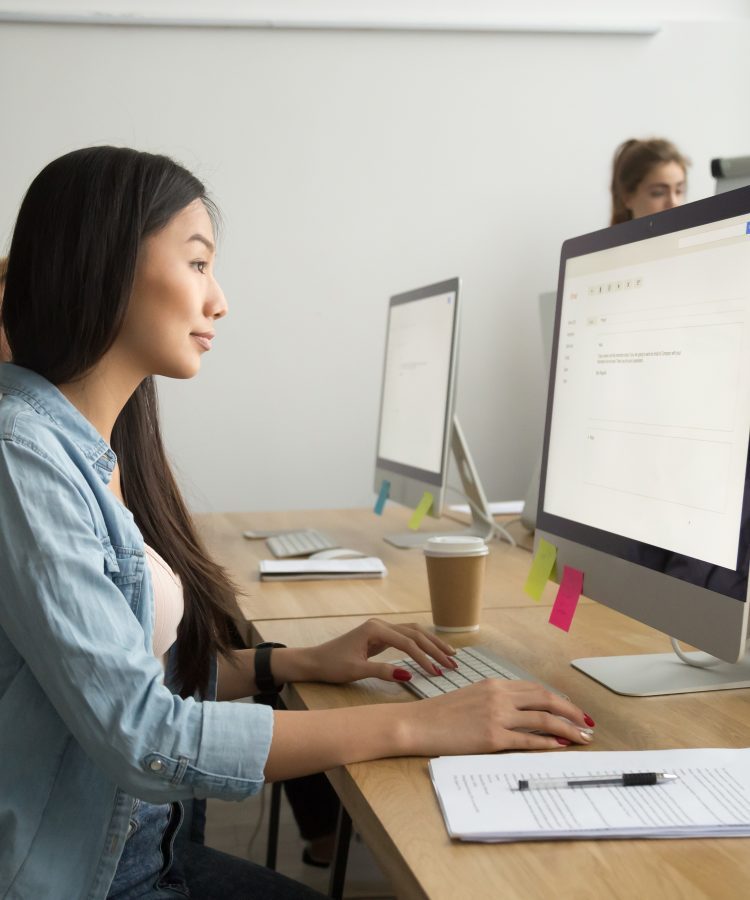 Renowned for its stimulating and international courses, the IUM has designed the MSc in International Management, a two-year course preparing students to become responsible business leaders. The course is distinguished by its professionalizing aspect. Indeed, the classes are mainly taught in the form of practical work or business games that are made to hone the students' professional and personal skills.
Moreover, students can enroll in dual degree programs with the INSEEC Grande École or the European Business School, two schools located in Paris. In addition to their expertise in international management, they can develop valuable skills in strategic marketing, supply chain and purchasing or in wine and spirits.
It should also be noted that the multicultural dimension of international management is already present at the IUM, since students from all over the world come to study in Monaco. Students also have the opportunity to go on a two-week study trip to San Francisco to deepen their knowledge of the innovation sector.
Finally, studying in Monaco means choosing to evolve in a hyper-connected city full of opportunities. For instance, IUM students can access MonacoTech, an initiative that promotes the development of start-ups. Therefore, if you feel like an entrepreneur and have an idea you want to develop, the IUM will help you succeed.
Graduates of the IUM MSc in International Management join companies around the world. Some of our former students work in companies such as :
Deloitte
General Motors
Geox
PTP Oil Company
Salesforce
Tesla
TripAdvisor
What jobs and career can you consider after IUM's MSc in International Management?
International management is a field that is attracting an increasing number of students thanks to the many and varied opportunities it offers.
Once you complete IUM's MSc in International Management, you will be able to apply for positions in management, finance, marketing, business law, international logistics, business or intercultural communication. Your career will depend on the specialisation you choose and your personal skills.
You could consider the following professions in particular:
International management, business and finance
International buyer
Business developer
Area manager
Export sales representative
Wine Manager (for the students who have chosen the wine and spirits option of the dual degree prepared with the Inseec Grande École)
Logistics manager
Supply chain manager
External auditor
Accountant
Management analyst
Business analyst
Stock broker
Product manager
Marketing
Marketing manager
Community manager
Web marketer
Advertising executive
---
For more information, you can consult our website: www.monaco.edu
Feel free to also contact the Admissions Team directly at admissions@monaco.edu
Updated 27 June 2023