All schools in the Principality, from primary to high school, as well as the International University of Monaco and the International School of Monaco, pledged to reduce greenhouse gas emissions by signing the School Energy Transition Pact focused on their action areas.
The signing ceremony was held on Wednesday, 28 September, in the presence of H.S.H. Prince Albert II and representatives from the Government and institutions in Monaco.
Mrs. Isabelle Bonnard, head of the Ministry of National Education, Youth and Sport (DENJS), hailed "the strong, shared values on this collective journey" and described her "great pride in the thought that the entire community is stepping up and ready to engage in this universally popular initiative" as well as the role in "setting an example, demonstrating responsibility and fostering trust" being assumed by schools, which are a great tool for changing behaviors and shaping a citizenry that looks after the environment.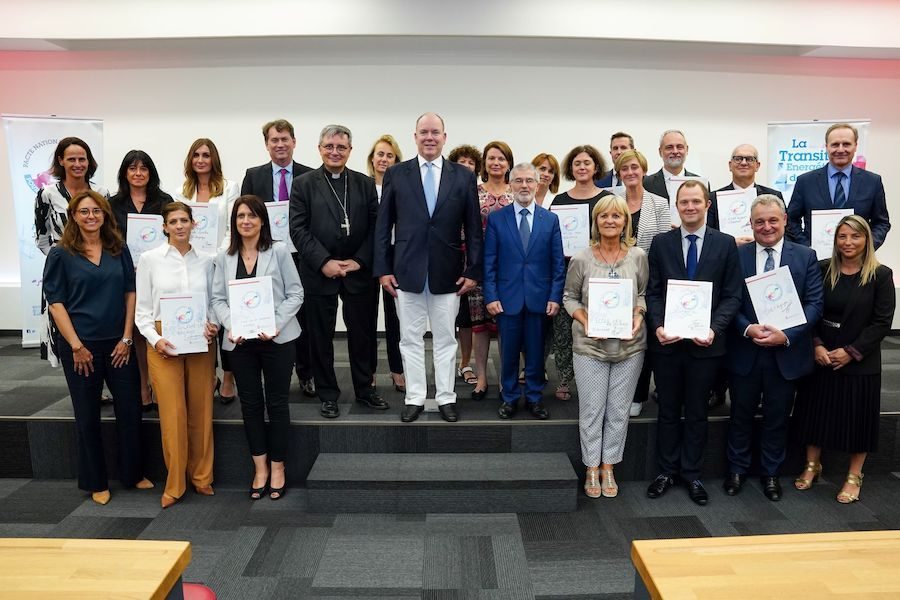 Surrounding H.S.H Prince Albert II, left to right, Head of the Signatory, Annabel Jaeger Seydoux, Director of the Energy Transition Mission, Monsignor Monsignor Dominique Marie David, Archbishop of Monaco, Isabelle Bonal, Responsible for the Ministry of General Affairs and National Education, Youth and Sport, Minister of the Interior Patrice Celario and Minister of Equipment, Environment and Urban Planning Celine Caron Dagoni.
Credit: Manuel Vitali, Government Communications Office
Updated 11 October 2022