Student Life
C'è sempre qualcosa da fare a IUM.
Che si tratti di eventi di fama internazionale o di eventi specifici di IUM, come gli International Business Days di IUM, ci sarà sempre qualcosa che permetterà agli studenti di vivere l'esperienza di Monaco.
I grandi eventi dell'anno
SETTEMBRE
Monaco Yacht Show
IUM Welcome Party
Monte-Carlo Gala for Planetary Health
OTTOBRE
Luxe Pack Monaco
Sportel Monaco
NOVEMBRE
No Finish Line
DICEMBRE
Christmas Ball
GENNAIO
IUM Networking
Cocktail party
Il Rally di Monte-Carlo

FEBBRAIO
CFA Institute Research Challenge
MARZO
IUM International Business Days
APRILE
Serie di Webinar per Alumni

MAGGIO
Gran Premio di Formula 1
Il Gran Premio Storico
Viaggio studi

Giugno
Luxury Management Talks
Viaggio a San Francisco
LUGLIO
The Mark Challenge
The Monaco Ocean Protection Challenge
AGOSTO
Pausa estiva
At IUM we are one of the most internationally diverse universities in the world. We are committed to building a vibrant, equitable and truly inclusive multi-cultural environment. This multi-cultural setting nurtures a constant exchange of knowledge and viewpoints enhancing the overall academic experience.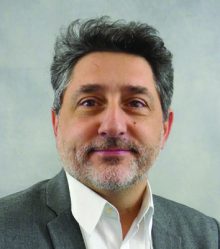 DR. Patrice SARGENTI
Undergraduate Program Director
Associazione degli studenti
Le associazioni degli studenti IUM organizzano eventi sportivi, dibattiti e attività ricreative ogni giorno.
MONACO'S GLOBAL APPEAL
AN EXCEPTIONAL PLACE BY EXCEPTIONAL PEOPLE
THE PRINCIPALITY OF MONACO A PLACE HUNGRY FOR NEW IDEAS, DISRUPTIVE STRATEGIES AND INNOVATIVE BUSINESS MODELS.
Sport e tempo libero
IUM promuove lo sport nel campus a livello competitivo, universitario e amatoriale. Gli studenti possono coltivare la loro passione controllando la nostra varietà di club, dal calcio e dal basket ai club accademici come il Finance Club.
Prima del vostro arrivo a Monaco
Controlla se hai bisogno di un visto, scopri come arrivare a Monaco, dove vivere, aprire un conto bancario e altre informazioni utili per trasferirti a Monaco.
Aggiornato 4 May 2023