Within the Bachelor's Program
To introduce this new track, the International University of Monaco welcomed Mr. Frédéric GENTA, Country Chief Officer for Attractiveness and the Digital Transition of the Government of Monaco, last Thursday.
Mr. Frédéric GENTA gave a speech to all the bachelor students on the digital transformation of the Principality of Monaco and the new challenges and responsibilities for modernizing the country and promoting its digital transition. Digital technology is an unprecedented opportunity to perpetuate and extend Monaco's societal model, make it even more attractive, and boost its international aura further. The Principality has unique assets for taking advantage of the digital revolution: its size, capacity for action and investment, and brand.
The New Digital Business Development Track
The Bachelor of Business Administration (BBA) is an undergraduate degree program in business management addressed to an international student body who recently graduated from high school.
It offers three different tracks according to the path chosen during the first and second years: Business Management, Marketing & Communication, and the latest one, Digital Business Development.
In a nutshell, this track aims to create technological knowledge within our student population to complement their managerial skills. Through a deep dive into the digital world and technical training, students will be able to communicate with specialists in a very technical way in their future careers as part of the management of digital projects in innovative sectors; such as the accompaniment of the digital transformation of companies and the management of digital projects in emerging areas such as Artificial Intelligence, Blockchain, Metaverse, Cryptocurrency, NFT, Quantum Computing, to name only a few of the technologies grabbing headlines at the start of 2022.
Frédéric Genta's Biography
He was born in Monaco on 28 March 1981 and held Monegasque and Swiss nationality. He graduated from ESCP Europe in 2005 and earned an MBA from Harvard Business School (Boston) in 2011. He began his professional career in banking in Paris and London, working for Lehman Brothers and Société Générale. He then moved to Orange, where he held a series of management positions in Paris, London, and Eastern Europe.
In 2011, he became Category Leader, Sports, and Apparel for Amazon, before taking up the post as Head of Retail at Google France and then helping to forge a partnership between Google and Walmart from Silicon Valley.
Keen to transition the Principality towards a resolutely modern world and transform its economic and social model, H.S.H. Prince Albert appointed Mr. Frédéric GENTA to His Government as the Country's Chief Digital Officer in March 2018. His goal is to make Monaco a leading country in terms of the success of its digital transformation and a pioneering city-state for today's world.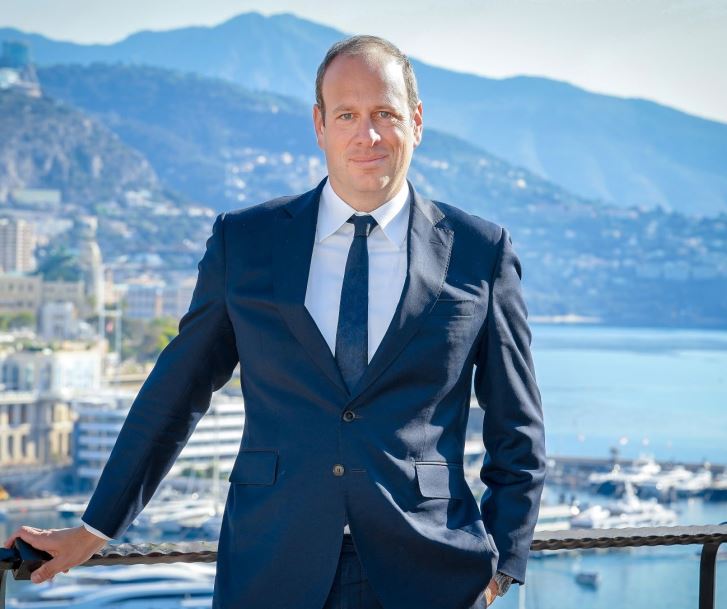 In just four years, significant progress has been made across all sectors: 5G, sovereign digital identity, the sovereign cloud, a plan to support business recovery through digital technology, and the introduction of the Digital Secondary School programs.
In April 2022, H.S.H. Prince Albert II set Mr. Frédéric GENTA a further challenge, expanding his government portfolio to include the country's attractiveness and growth. This is one of the Sovereign Prince's four priorities, alongside the environment, digital technology, and security.
Mr. Frédéric GENTA's new role comes with the remit of developing investment, business, tourism, and the welcome offered to foreign residents in the Principality, while he retains responsibility for modernizing the country and promoting its digital transition.
On a personal note, Mr. Frédéric GENTA is the son of the watch designer and artist Mr. Gérald GENTA and H.E. Ms Evelyne GENTA, Monaco's Ambassador to Kazakhstan and the United Kingdom. He is married and has one young daughter.
---
For more information, you can consult our website: www.monaco.edu.
Feel free to also contact the Admissions Team directly at admission
Updated 15 September 2022