Bridging the gap between 'traditional' teaching methodologies and the application of industry knowledge in the classroom not only enhances the curriculum but can help students understand the link between theory and practice and better prepare them for the future.
Engaging students with business and industry while in the classroom enhances their career development.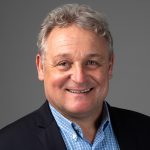 Mr. Jean-Philippe Muller
Dean at the International University of Monaco
They bring real-world experience into the classroom.
Academic professors and industry professionals have an in-depth understanding and knowledge of the principles and theories within their field. However, unique collaborations between industry and academia combine the best of both worlds and are highly appreciated by students.
I liked that many professors who taught us had their working experience, so they got to share their ideas on how it works in real life because not always what's taught in the class is how it works in the finance industry.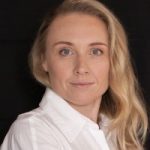 Ieva, MSc in Finance Alumna
Research Analyst and Trader
You'll get a genuine insight into the industry itself.
Industry professionals tend to have more comprehensive knowledge of the inner workings of the professional world, including the markets, systems, and processes. Experienced and distinguished specialists teaching in an academic setting can transform students into capable and up-to-date graduates.
Also, all industries are subject to change, especially regarding the fast-changing subject such as technology. New workplace trends drive the various work sectors forward. A professor without this experience could pass on outdated information to students.
In my opinion, It's crucial to teach students a combination of academic and practical skills to produce employable graduates, and educational institutions must set their focus on the industries they train their students to work in.
There are significant benefits to gain from an industry-focused education that concentrates on both academic and practical skills. For one, graduates have a clear competitive advantage when they apply for jobs. Secondly, this approach is fun for both students and professors. When it comes to motivation, having fun is a core element.
Being industry-focused means two things: keeping up with the industry and involving the industry.
I'm fortunate to teach at an institution with an industry focus as a declared goal. It imbues IUM's curriculum, which I, as a professor, strive to implement throughout my lectures.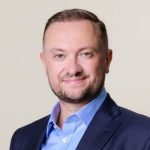 Dr. Demir Bektić
Head of Portfolio Management at FINVIA
It carries more weight when you hear it from someone who has been there and done it.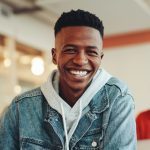 Mark, a current Bachelor's student
It's all about networking.
A professor who has industry experience generally maintains their connections within the field.
They're very likely to have a lot of contacts within the industry, and depending on your aspirations and plans, they may even be able to put you in contact with the right people and be the golden ticket to helping you get a foot on the career ladder.
The network I have made in Monaco is priceless. Thanks to it, I started my career in the aviation industry, and I met the right people to invest in my company.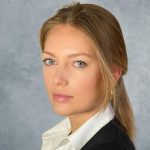 Noémie, MSc in Luxury Management 2020

Managing Partner at BEHNEAERO SARL
---
For more information, you can consult our website: www.monaco.edu.
Feel free to also contact the Admissions Team directly at admissions@monaco.edu
Updated 6 February 2023