We recently met with Perrine Rident, MSc in Sports Business Management alumna 2018.
She's currently working as Event Coordinator at Paris 2024 Olympic Committee. Before, she worked as
Events Organiser at LONGINES GLOBAL CHAMPIONS TOUR for four years.
What do you like the most in your current job? In this industry?
Probably the fact that no day is the same. However much experience you have doing events, you are consistently learning from the new situations that arise and the variety of people who work with you.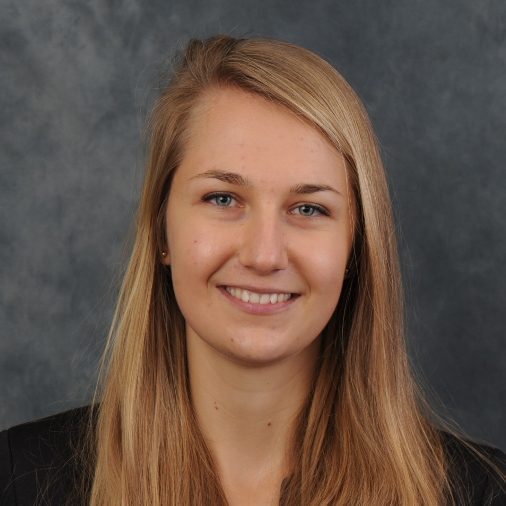 What are the strengths of the MSc in Sports Business you studied?
It included many teachers working in the industry or with a long background doing so. They are not purely academic, allowing you to learn from their experience and directly apply what you learn with them to real case scenarios. Also, there are opportunities to work on sporting events both with the university program and by just being in Monaco, where you can work on many sporting events during the year if you want! 
What are the main skills needed in your current job?
Thriving under pressure, organizational skills, teamwork, problem-solving, passion for sports or the event of events you are organizing, and most importantly, the acknowledgment and willingness not to count your hours!
What are the challenges and opportunities of the industry you are working in?
There can be a lot of traveling, and you never work with the same people, making it extremely varied and interesting. You have to, however, accept that your work-life balance will not be the best, and you have to be able to adapt to any situation at any time and anywhere. 
Which tips would you give students who want to enter this field?
Do this job only if you have a passion for the events you are working on or thrive on the adrenaline of doing events. Volunteer/work on as many different events as possible when you are studying; whether they interest you personally or not, you never know who you will meet- experience is key! And finally, you have to put yourself out there and work extremely hard but also learn to enjoy the moment! 
To what extent is sport an important part of your life?
It is central, not only due to all the benefits it has on individuals and society but through its values and power to change lives. 
---
---
For more information, you can consult our website: www.monaco.edu. 
Feel free to also contact the Admissions Team directly at admissions@monaco.edu
Updated 15 May 2023