My Entrepreneurial Journey in the Business Travel, Leisure, and MICE Industry
Anastasiia Rogozina (Terenteva) graduated with her MSc in Luxury Management Program, Hospitality Management specialization in 2017.
After an internship in The Metropole Hotel (Monte-Carlo), she went back to St. Petersburg.
Anastasiia speaks four languages: Russian, English, French, and Italian.
What have you done since you graduated from IUM?
Since I graduated I have been promoted from the development manager to the operational manager of a 250-rooms hotel in St.Petersburg.
But shortly after a year and a half in this position, I left the company to set up my own business. I launched a business travel agency, Astra Terra.
Oh and also I just had a baby. So now I have a company and a 4-month-old baby. The main goal now — to balance and succeed in both fields!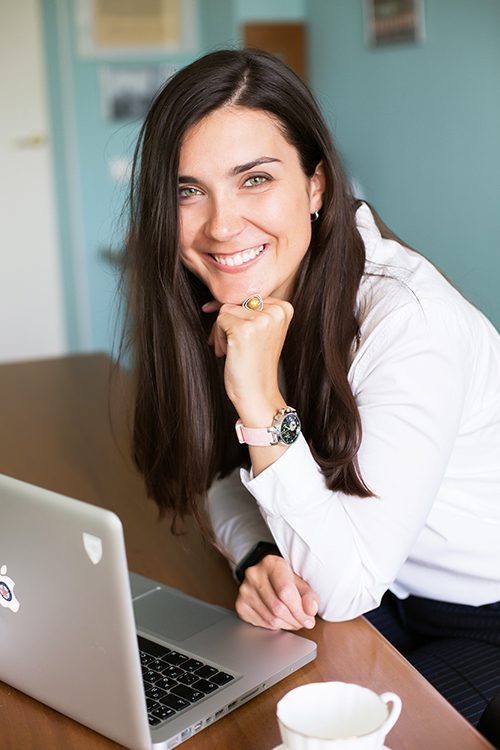 What inspired you to set up your own company?
Actually, I decided to open my own company because I understood that I had a clear vision of HOW to run a company and I couldn't realize my potential in the previous employment. The idea of the company was emerging in my head for several months and then… it's something that I truly enjoy — business travel, leisure, and MICE.

Tell us more about SKAL International you created in St Petersburg?
As part of my MSc in Luxury Management Program, I was invited to participate in networking events and conferences organized by the Skål Monaco team. Skål is an International Professional Association of Travel and Tourism. It is the only international group uniting all branches of the travel and tourism industry.
On March 1st, 2019, back in St Petersburg, two of my colleagues and I have opened a Skål international in St.Petersburg. I was introduced to this club by an honorary Monaco Club member — Constantine Panoussi. And since Skal World Congress in Monaco I carried the idea of creating one in St.Petersburg. Constantine helped a lot to set up a club. Also, we were lucky enough to get the support of local authorities and colleagues from the tourism market. Skal is connecting people and helping to bond and collaborate which is even more important nowadays for the tourism sector, during the pandemic.

In your opinion, what are the key takeaways from the MSc in Luxury Management program you graduated from?
The MSc in Luxury Management program gave me an overall and at the same time in-depth understanding of how to sell luxury and how to serve luxury.
I loved the accountant course by professor Claude Varley, it helped me a lot in setting up and understanding my company's finances. Also, I enjoyed very much course of Bertrand Petyt — it was always insightful and very practical (as well as funny and smart). Of course, I also never missed a class with Professor Lunde. She is a big professional with enormous experience. It's a true pleasure to learn from professors like them.

If you could switch lives with one person for a day, who would it be?
I actually enjoy mine, and wouldn't want to miss a day. So I'd stick with it 🙂
---
For more information, you can consult our website: www.monaco.edu.
Feel free to also contact the Admissions Team directly at admissions@monaco.edu
Updated 23 November 2021