Shape Your Future Starting Today
The Bachelor Talent Day is an event drafted for Bachelor 3rd year students seeking an internship to finalize their Bachelor's degree.
The event is divided into three different types of activities :
Workshops
Round Tables
On-campus interviews
I had a great opportunity. During "Bachelor Talent Day," I receive the best advice from real professionals to improve my way of selling myself to recruiters.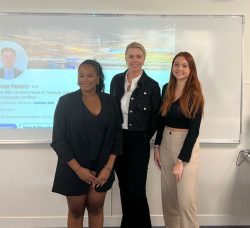 Workshops are designed to help students with final questions regarding their internship search.
Round tables hosted companies who shared their thoughts on the skills in demand, war of talents, and soft skills required in nowadays work environment.
On-campus interviews gathered companies actively seeking interns and allowed students to have first contact with employers.
---
For more information, you can consult our website: www.monaco.edu. 
Feel free to also contact the Admissions Team directly at admissions@monaco.edu
Updated 25 October 2022