Business is one of the most popular academic disciplines in the world.
One motivation could be that the degree gives you a lot of flexibility – unlike a degree in engineering or health sciences, a business degree can provide you with access to just about any company or industry because business knowledge is the driving force behind the success of any company.
A business degree also gives you the skills to weather uncertain times, which means both the pandemic and recession for today's graduates. It also opens exciting career doors, including progression into the highest-paid roles in any company Sales.
–> Here are the main areas where you can work after a business degree.
Business careers in finance
Broadly speaking, finance is all about studying money management and how one can acquire and multiply it. It oversees the deployment and management of funds, credit, investments, banking, liabilities, and assets. Finance is a vast subject, theoretically and practically, for an individual to be well versed in the matter.
Following are some of the positions available in a career in finance:
Hedge Fund Analyst
Private Wealth Manager
Investment Banker
Financial Planning Analyst
Chief Financial Officer
Risk Analyst
Asset Manager
Equity Research Analyst
Public Accountant
Venture Capital Analyst
Portfolio Manager
Business careers in management
Becoming a manager is a tough job, with extended hours and heavy responsibilities. The upside is that managerial roles are known for being higher-paid and boasting many opportunities for career progression or even a career U-turn. Managers can be found across all industries and fields, and their job is to provide structure and strategy to a workplace.
Because of the responsibility of such positions, it's unlikely you'll find a managerial role without first gaining a further degree or several years of mid-level work experience. Despite this, business graduates are well-placed to become managers later on in life, and with determination and steady career progression, an additional degree may not be necessary.
Business careers in retail and sales
Careers in retail and sales are not only about selling and making money; they are all about providing excellent customer service.
Following are some of the positions available in a career in retail and sales:
Visual Merchandiser
Merchant Success Manager
Store Manager
Retail Manager
Junior Buying
Purchasing Manager
Sales Consultant B2B
Customer Experience Manager
For those looking to rise to the higher levels of retail and sales careers, large companies often offer the chance to undertake a graduate training program or trainee management program to fast-track your position within the company. This can be valuable in gaining on-the-job experience while developing your business and management skills in the commercial world.
Other common graduate careers with a business degree include roles within auditing, banking, communications, distribution, energy and utilities, hospitality and leisure, IT, insurance, journalism, law, logistics, manufacturing, media administration, production management, public relations, the public sector and defense, risk management and tax.
Business career in management consultancy
Management consultants help organizations solve issues, create value, maximize growth, and improve business performance. They use their business skills to provide objective advice and expertise and help an organization develop any specialist skills that it may lack.
You'll be concerned primarily with the company's strategy, structure, management, and operations. Your role is to identify options for the organization, suggest recommendations for change, and advise on additional resources to implement solutions.
Consultants tend to spend their time:
researching – carrying out research and collating information
conducting analysis – working out solutions
teamworking – participating in brainstorming sessions
advising – presenting findings to clients and colleagues
implementing change – organizing training sessions for client organization employees, monitoring progress, and writing up results and solutions for future reference.
Consultancy firms range from those that offer end-to-end solutions to smaller or more niche firms that offer specialist expertise and skills in specific industry areas.
You could work for a consultancy firm specializing in a particular function (e.g., McKinsey & Company – strategy) and work across several industries, or a niche firm specializing in one function and one specific industry (e.g., FTI Consulting – strategy, finance). However, many incorporate a variety of both (e.g., A.T. Kearney).
You could also work in the consulting division of a professional services firm such as one of the 'Big 4' (Deloitte, EY, KPMG, and PwC), where consulting will be one of several services offered to clients.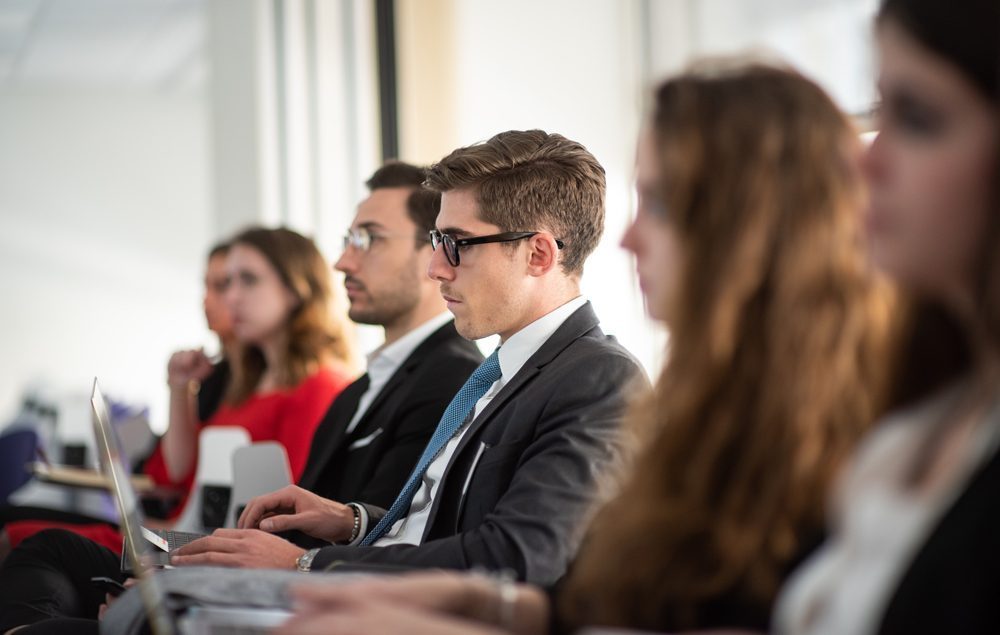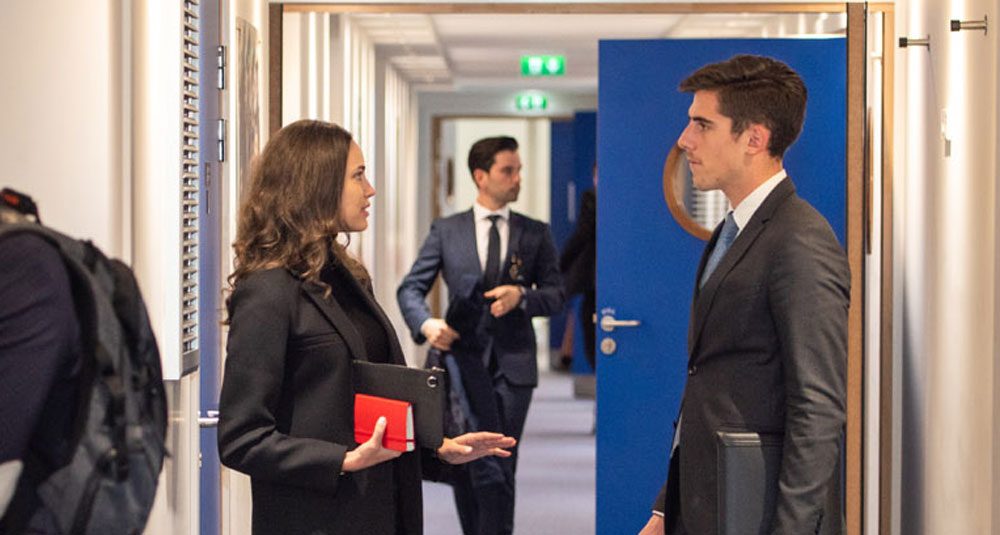 –> Less typical careers with a business degree
Business careers in media
Although business studies degrees may not seem like the most creative of pathways, they can lead to many roles within creative industries. Media is one such widespread industry, an umbrella term covering TV, film, online, newspaper and magazine publishing, events, and more. While you're unlikely to be directly involved in creative tasks such as writing, video editing, or animation production, you'll need a solid understanding of the media sector within which you're working. Business careers in media include roles in sales, human resources, PR, finance and accounting, operations, marketing, branding, and overall management and strategic direction.
Business careers in marketing
Marketing is the 'soft sell' part of a business. It's about understanding why people choose products or services and what they want from those choices, then finding ways to engage the customers' interest to ensure that your company's product or service is chosen above others on offer.
Talking about the scope of marketing, this career field is broad, and marketing graduates can find themselves at some of the most prestigious positions in the corporate world and the governmental sector.
Following are some of the positions available in marketing:
Marketing Research Analyst
Public Relation Officer
Communication Officer
Digital Marketing Manager
Social Media Manager
Brand Manager
Advertising Specialist
Content Marketing Associate
Product Marketing Specialist
Design and Packaging Manager
E-commerce specialist
CRM Manager – Customer Engagement
Most organizations employ a person or a team to promote that organization or its products. Depending on the organization's size, you might do a bit of everything or concentrate on just one of the roles above. You could also work for a specialist marketing company; some are small and niche, while others are global, all-encompassing agencies. A small agency may concentrate on just one aspect of marketing, such as copywriting, while a large agency will offer clients a wide range of services.
Human Resources Management (HR)
A human resource manager links an organization's management and its employees. Human resources managers oversee the human resource department and ensure that the work culture within the organization is positive. The job requirements as an HR could range from performing administrative tasks with an understanding of the law to resolving conflicts, making decisions related to policies, remuneration, a work environment that affects every person in the company. An HR manager's role is crucial and ensures the smooth running of the entire organization.
Depending on the size of the business, HR professionals can cover all the above or specialize in key areas, such as recruitment or training. Most HR jobs involve working for just one organization and being directly employed by it. However, you could work for an HR agency: these offer one or more of the above services to other businesses and charge a fee for each aspect of the expertise they use, such as for each vacancy filled.
The road to becoming an entrepreneur
Entrepreneurship is a broad term, and you can be an entrepreneur in just about any area.
While there is no university to become an entrepreneur, business school can provide the general and industry-specific knowledge that many entrepreneurs lack when starting their businesses. Plus, it's the perfect environment to test your ideas and build a network.
---
For more information, you can consult our website: www.monaco.edu.
Feel free to also contact the Admissions Team directly at admissions@monaco.edu
Updated 12 April 2022