What is experiential learning?
Experiential Learning is the process of learning by doing. By engaging students in hands-on experiences and reflection, they are better able to connect theories and knowledge learned in the classroom to real-world situations.
Experiential learning opportunities exist in a variety of course- and non-course-based forms and may include challenges, corporate consulting projects, study trips, and culminating experiences such as internships, team-based projects, and capstone projects, to name a few.
When students participate in experiential education opportunities, they gain:
A better understanding of course material
A broader view of the world and an appreciation of community
Insight into their own skills, interests, passions, and values
Opportunities to collaborate with diverse organizations and people
Positive professional practices and skill sets
The gratification of assisting in meeting community needs
Self-confidence and leadership skills
Why is experiential learning important to us?
At IUM, students can apply their academic learning outside of their day-to-day learning environment in a real business context. The experiential learning approach characterizes the entire curriculum, emphasizing applications, real-world examples, and case studies. This approach offers students the opportunity to work on concrete, topical challenges given to them by companies and be actively involved with relevant company executives in strategic decision-making and recommendations, usually during business competitions, internships, team-based projects, study trips organized within the program.
Challenges
CFA Institute Research Challenge, an annual global competition that provides university students with hands-on mentoring and intensive training in financial analysis and professional ethics
The Monaco Ocean Protection Challenge, organized jointly by the Oceanographic Institute, Monaco Impact, and the International University of Monaco
The Mark Challenge, an international business plan competition organized by the International University of Monaco
Corporate Consulting Projects
Corporate Consulting Projects are an integral element of IUM´s applied learning approach, both inside and outside the classroom. Students work in teams on actual projects entrusted to them by local or international enterprises. These projects start once the students have acquired the fundamental tools, skill-sets, and insights, enabling them to handle managerial challenges and strategic decision-making. External companies face real-life issues or have to make strategic decisions relying on Master or MBA candidates' analysis and approach to best leverage their current business situation. In 2019 and 2020, IUM students worked on consulting projects for: Porsche, ASM FC, Compagnie Monegasque de Banque, Conseil pour L'attractivité de Monaco, Lufthansa Aviation Training, de Galluchat, etc.
Connection to Business Networks
According to the chosen specialization and industry focus, IUM students are offered to be members of business associations: SKAL International Monaco (Hospitality and Tourism); MVCA (Monaco Private Equity and Venture Capital Association); YPY (Young Professionals in Yachting); Amis du Musée Oceanographique de Monaco, CREM (Club des Rési – dents étrangers de Monaco), etc.
At IUM, we promote an innovative pedagogical approach that broadens the classroom's boundaries by mobilizing project-based and experiential learning. We balance theoretical contributions and practical applications of knowledge to put our policy «Monaco as your campus» into practice. Our culture of continuous innovation in academic content and teaching methods allowed us to cope successfully with the constraints imposed by the recent pandemic: we performed a smooth transition to distance education while keeping and enhancing the active participation of students in business events, company projects, business plan competitions, and regular interactions with our business partners.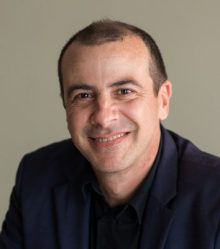 Alessio Castello
Professor of Management
---
For more information, you can consult our website: www.monaco.edu.
Feel free to also contact the Admissions Team directly at admissions@monaco.edu
Updated 17 November 2021