The Real Challenge facing Business School and MBA programs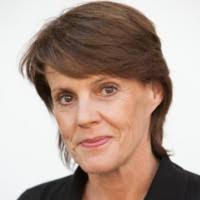 When physicians, scientists, researchers, entrepreneurs, and politicians envision our world in 2050 and its numerous challenges, they all reach the same conclusion: only a new and more systemic form of management education can solve the economic, social, and environmental issues facing us today.
Challenges faced today by business schools
Educating future leaders and entrepreneurs to behave and prioritize differently; giving them a holistic framework in which to view the ever-evolving and dynamic environment; and encouraging them to think creatively, critically, and independently notwithstanding the daily bombardment of media and mediated messages: these are the real challenges facing business schools and, in particular, MBA programs around the world today.
The Master of Business Administration is a highly competitive degree. The traditional MBA curriculum was designed around ensuring that professionals gained a thorough understanding of value chain optimization, as well as the ability to analyze situations and handle day-to-day problems. Undoubtedly such skill sets continue to be essential for the successful management of companies, large and small.
But are they enough?
What else will be needed from the MBA program of study so as stoke a new kind of energy and drive that will build the new economy, an economy created on innovation and entrepreneurship?
Traditionally, business schools produced effective managers to lead established companies. The focus was not on forging visionary leaders able to create entirely new businesses and business models. Today, management education also has the responsibility to guide their graduates to be able to succeed in the future economy, where the old rules and key success factors are undergoing thorough reassessment.
Fundamental to achieving this is to stimulate curiosity and openness in the classroom and outside.
An innovative mindset also needs to be forged amongst MBA students.
And not just scientific or technical innovations—for that is more the realm of our science and engineering schools—but innovative ways of looking at the value chain and seeing where new forms of value can indeed be added; anticipating customer expectations; and rethinking approaches to problem formulations and solutions.
In short, management education needs to push students to "think differently", with new perspectives and time horizons, as well as to develop their learning agility. The MBA is not an end in and of itself, but rather the beginning of a continuous and ongoing learning process.
Clearly, this is easier said than done. So, how can this revolutionary mind shift be created within MBA programs? Some approaches include:
Holding conferences on innovation and innovative mindsets, be they within established organizations or start ups.
Promoting a true entrepreneurial spirit through group projects.
Creating interactions and networking opportunities with professionals from outside the field of management, such as physicians, scientists, philosophers, and artists.
Ensuring that emerging technologies, and the impacts they can have on business, are fully understood and appreciated.
Encouraging group work and group projects with engineering schools, art schools, and architectural schools.
Acknowledging that risk and uncertainty are realities of management, and that the ability to handle such ambiguity requires flexibility rather than control.
The Monaco MBA
Here at the International University of Monaco, which has been active in Monaco for close to 30 years, we are constantly rethinking and reformulating our MBA curriculum and learning objectives to ensure that our graduates are able to succeed in the very different economic and environmental landscape of tomorrow.
As an internationally accredited business school, IUM sees itself as playing a critical role in forming successful and entrepreneurial managers whose values embrace social and environmental responsibility.
We have adapted our programs and courses to reflect these new economic and managerial imperatives. Notably, the Monaco MBA program includes courses in Innovation Management & Design Thinking; Impact Investing & The Circular Economy; Digital Transformation; and Business & Society, as well as applied projects in Corporate Consulting and in Entrepreneurial Business Plans.
We see business schools, and MBA programs, in particular, as responsible for forging the kinds of leaders who will be at the cutting edge of creating a new kind of growth and inclusive prosperity: for individuals, corporations, the community, and the planet. One in which the Magic Triangle of Profit, Innovation, and Sustainability is not simply an idea, but a viable business model for our common future.
Written by Dr. Marika Taishoff, Director of the Monaco MBA program, and Sophie de Lorenzo, Director of Corporate Relations
---
For more information, you can consult our website: www.monaco.edu.
Feel free to also contact the Admissions Team directly at admissions@monaco.edu
Updated 16 November 2021