From July 3rd to 14th, eighteen students from twelve different nationalities attended our summer university this year.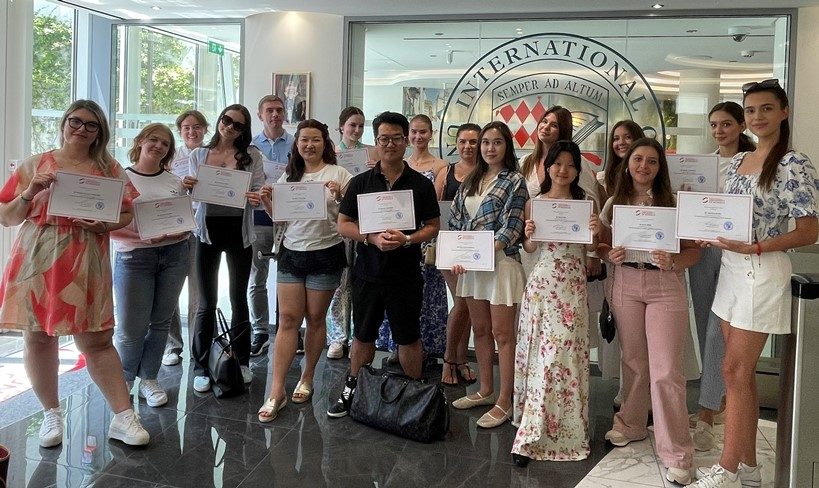 As usual, one of the main characteristics of these courses is the incredible cultural melting pot! The class had students from Portugal, the Netherlands, Belgium, the USA, the UK, Ukraine, Finland, Serbia, Poland, Russia, and Germany… You can imagine the richness of the class discussions.
Dr. Vanessa Landaverde-Kastberg
Professor of Communication and Digital Marketing
The course "Luxury Business and Communication" introduced the theory, concept, and practice of luxury business and communication and was divided into four different classes:
DIGITAL LUXURY COMMUNICATION MARKETING
Dr. Landaverde-Kastberg provided an overview of the major digital luxury strategies which expand and enrich the customer's experience.
The course was completed with a visit to Monaco's Casino shops, where students can compare different selling rituals.
CROSS-CULTURAL COMMUNICATION IN BUSINESS
Understanding and apprehending cultural differences can be challenging. Dr. Guillet' course helped students to find out how to overcome cultural business barriers in today's diverse workplace. Different roleplays were used to comprehend cultural gaps better.
EVENT MANAGEMENT IN LUXURY
This course approaches how professional event managers design and prepare an international luxury event. From the project's design itself to the implementation of very specific actions, each step is analyzed to provide a flawless preparation for the perfect event. Students had to prepare their own event with certain constraints given by their professor, Dr. Dudognon: a way to put into practice what just seen in class. They also had the chance to visit the Grimaldi Forum. They met with Elisa Panara, Sales Manager Italy, North Europe, and Asia, at Grimaldi Forum Monaco, one of the biggest congress and cultural centers in Monaco, which organizes more than 100 events annually.  
LUXURY MARKETING
This course, taught by Dr. Riedmeier, focused on new marketing responses from traditional luxury brands and the fast-increasing value-added service industry. During this class, Prof. Riedmeier invited Mr. Karl-Henry Edström, the publisher, and CEO of the luxury lifestyle magazine Robb Report Monaco & Côte d'Azur. He discussed how luxury marketing works in real life, including advertising. So, the perfect fit, as Robb Report is the leading global luxury lifestyle magazine with 18 other editions from the US to Hong Kong.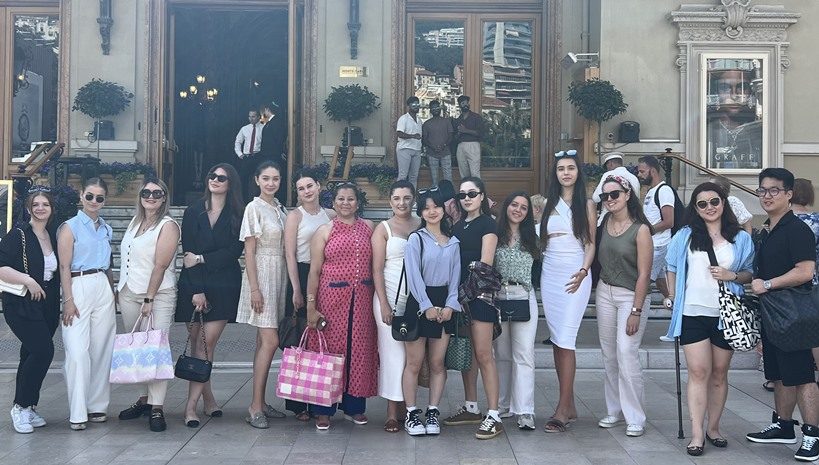 IUM creates a crucial link between academic theory and business practices. Each session includes a company visit along Monaco and French Riviera, the perfect place to discover the highly competitive business hub.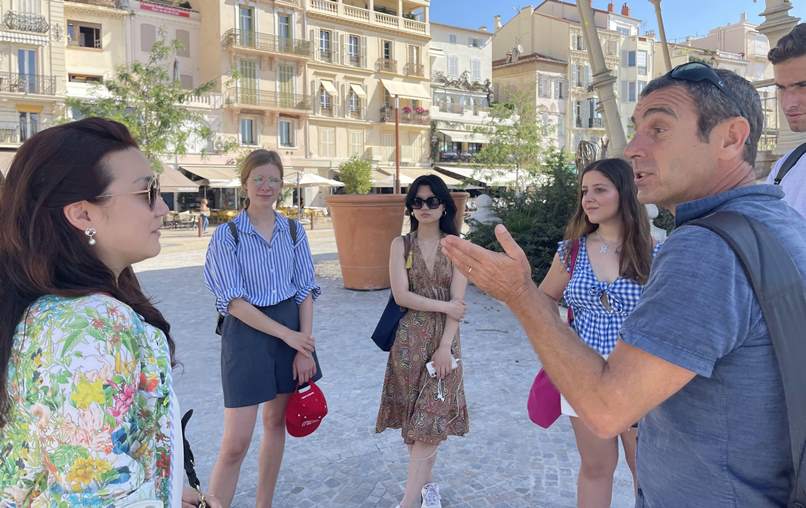 During these two weeks, students also enjoyed what the French Riviera offers: Sports, culture, and festivities are numerous in the area. Also, a trip to Cannes and the Island of Lerins was organized on Sunday, July 9th. With a guided tour, they discover the beautiful city of Cannes and its history, and then the famous Island of Lerins to swim in the Mediterranean Sea.
---
For more information, you can consult our website: www.monaco.edu. 
Feel free to also contact the Admissions Team directly at admissions@monaco.edu
Updated 24 July 2023