We recently met with some of our MBA professors who are teaching at IUM and, most of the time, working aside.
Dr. Maximilian Rapp
Maximilian Rapp (born in Bavaria in 1987) is a passionate mountaineer, hockey player, and comic nerd from the Bavarian Alps near Garmisch-Partenkirchen.
Professor for Innovation Management & Design Thinking as well as Corporate Consulting, Managing Director at EY etventure, and leads EY in Trend & Innovation Consulting in Europe West.
In his professional career, he leads the Trend and Innovation Consulting competency for EY in Europe West and is Managing Director to EY´s digital service provider EY etventure.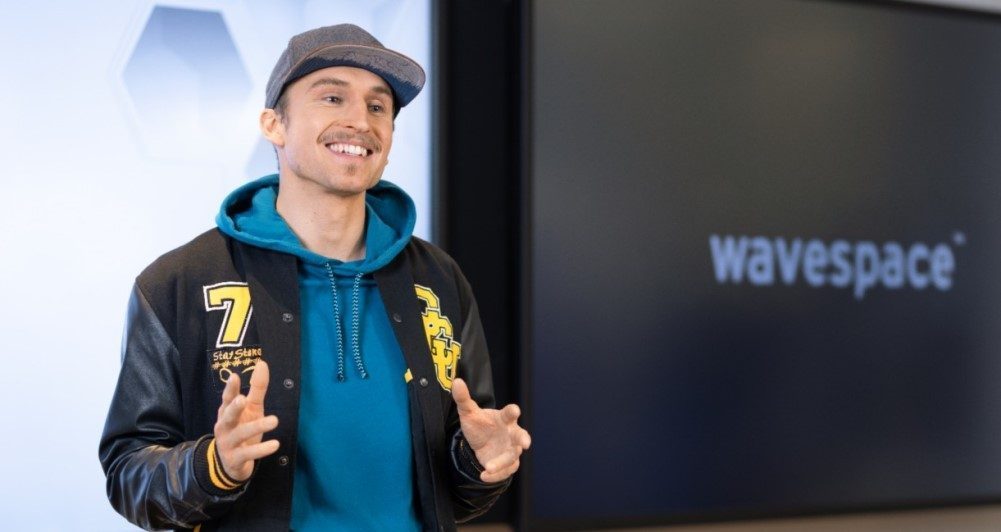 At the IUM, he has taught Innovation Management & Design Thinking since 2017 and supervises the annual corporate consulting project for the MBA class. Here, companies like Pernod Ricard, Lufthansa, or CMB innovate business models through a Design Thinking sprint within three months with the MBA students.
Prof. Rapp provided interesting insights when it comes to creating innovation. He is a very approachable professor, which has been great for us students. IUM, again, did a great job choosing someone who is not only knowledgeable but also passionate about his profession.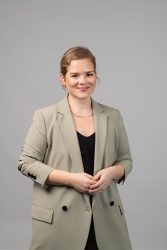 Lisa Glitz
current MBA student
In consulting, his team has focused (since 2010) on:
1) strategic trend processes and foresight management (anticipating what major trends change business models of the future),
2) innovation management (building focused digital and innovation units at corporates) as well as
3) co-creation (integrating customers or citizens to improve services or products of the future by actively engaging during the development process) for clients across the globe.
Major brands like Bristol-Myers Squibb, Henkel, Merck, Takeda or Lego have worked with their teams to innovate their company or product portfolio holistically. One of the main reasons his team was honored with the Top 100 Consulting award from the former German President two years in a row in 2022 and 2023. Max joined EY in 2017 after spending seven years at HYVE-the innovation company, where he built their Open Government competency and grew their North American business.
Next to his engagement at IUM, Max was a visiting Professor at the Ivy League College William & Mary in Virginia, USA, in 2016, where he supported the Mason School of Business to re-invent ´Tomorrow´s MBA Program´, which jumped under the Top 30 programs in the US afterward. Moreover, he was an Adjunct Professor and supported start-ups in Moscow, Russia, at the MIT partner university in Skolkovo (Skoltech Institute of Science and Technology) between 2017 and 2022. Through his academic footprint with over 50 publications around Open Innovation, Open Government, Co-Creation, Design Thinking, and Crowdsourcing, he additionally lectured in Munich, Germany (Campus M University), Innsbruck, Austria (University of Innsbruck), and Geneva, Switzerland (Crea).
Max studied and finished his Ph.D. at the University of Augsburg (Germany) at the age of 24 about the influence and meaning of political wall paintings in Northern Ireland. During this time, he was back and forth between consulting and joining as a research assistant to the St. Mary´s University College, the Queen's University of Belfast, and the National University of Galway in the Republic of Ireland.
Next to his passion for lecturing at universities and consulting global corporates, Max can usually be found in the Bavarian Alps or his second home, Canada, on mountaineering and wildlife expeditions with his beloved partner and family.
---
For more information, you can consult our website: https://www.monaco.edu
Updated 21 April 2023