Meet with Kaitlin Wilkie, Vice President, and Banker at J.P. Morgan Private Bank in Greenwich, Connecticut – just outside of New York.
Why did you decide to join the Monaco MBA?
I reached the point in my life where I knew I was ready for a career change. Getting my MBA was always something I thought about pursuing, but as a working adult, the timing never seemed to make sense. However, at a certain moment, I knew I needed to pursue the degree. I wanted to spend the time developing my business skills and networking while considering my next career move. As I considered various programs, one of my close friends whose mother lives in Monaco told me about the MBA program at IUM. I knew instinctively this program in the Principality was right for me – an opportunity to move to Europe and learn from a truly international student body, expand my network, study French, and fully experience the beauty and mystique of Monte Carlo and the Cote d'Azur.
What are the strong features of this program?
As the world becomes increasingly more global, it is an advantage to understand how to work with, communicate with, and appreciate people from different cultures and backgrounds. Companies are now hiring people who not only have all the necessary skills for their roles but people who can separate themselves from the crowd and contribute positively to an organization's culture. With an amazingly diverse student body and faculty hailing from different continents and industries, the opportunity to grow as a global citizen at IUM is unparalleled.
It is easy to connect with classmates as well as industry leaders at the endless stream events and conferences that IUM helps its MBA students access. Experiencing events like the Monaco Yacht Show, Milan World Expo, Swiss Growth Forum, were among some of the highlights in my program.
Most significantly to me, IUM places emphasis on developing a personal brand and soft skills – uncovering and highlighting strengths that can be applied to a career or to a business that you are starting. These lessons give you confidence and an edge as you continue your life journey.
The intensive 1-year M.B.A. is also attractive, as it is just the right amount of time to develop valuable business skills before applying them to your career. Also, you will forever be a part of the IUM and Monaco communities.
Any advice to young women who would like to work in this field of activities?
Yes, in the more male world of financial services, it is important to enter a role with an open mind and work on developing relationships with colleagues with whom you have natural work chemistry – men or women. Get to know as many people in your organization as possible and learn about their backgrounds and careers; the more people you connect with, the more opportunities you will uncover for growth. Ask lots of questions and accept that you will never know everything about the industry and/or your firm. It also helps to maintain a sense of humor about things when possible – it makes day-to-day more enjoyable!
In general, what drives you to work towards your goals?
I feel most driven to realize the best version of myself over time so that I can help and inspire others to realize the best versions of themselves. I truly believe each person has a unique purpose on this planet, and it is one's life mission to uncover it. Opportunities and challenges come up in life for a reason, and I am driven to embrace change and uncertainty knowing that it is the only way to grow. I try to take advantage of every chance that comes my way to learn something new (business-related or otherwise), believing that learning is the gateway to realizing one's full potential.
Best memory about IUM?
Experiencing the energy and magnificence of the Historic Grand Prix and the Formula 1 Grand Prix. Trying to coordinate meetings for final projects and writing final papers when many roads are blocked off and all that you can hear is the intense roar of racing cars for days on end. Attending a fundraiser overlooking the finish line of the F1 Grand Prix with classmates was an incredible experience!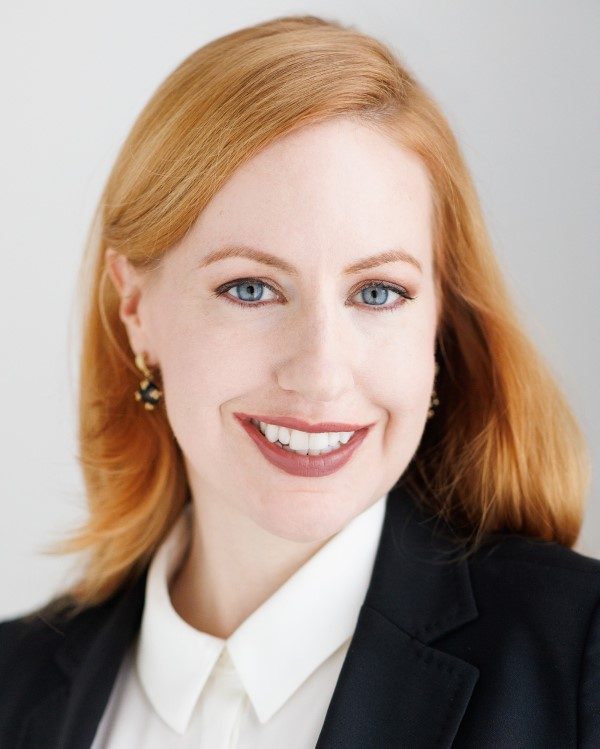 Her Bio
Originally from Rhode Island, USA, she grew up in New England and received my undergraduate degree in Finance and Legal Studies in Business from Tulane University in New Orleans, Louisiana. After several years of managing a family-owned industrial design business, she pursued my MBA at IUM from 2015-2016 with a focus on Entrepreneurship and Innovation Management.
After IUM, she returned to the States and joined Morgan Stanley as a Wealth Advisory Associate where she wrote financial plans for the firm's clients in the southern New England region. This role ultimately allowed her to pursue my CERTIFIED FINANCIAL PLANNER™ designation and join a team of successful financial advisers in Manhattan.
After nearly two years of building a financial advisory business at Morgan Stanley during the pandemic, she had an exciting opportunity to join a dynamic group of Private Bankers at J.P. Morgan Private Bank in Greenwich.
"What I love most about my career is the connections I make with people – with clients, colleagues, and other people in my community. I love seeing people succeed in life, overcome challenges, and pursue their goals – whether financial, educational, or personal. If I can play a role in the success and happiness of others, then I feel rewarded."
---
For more information, you can consult our website: www.monaco.edu.
Feel free to also contact the Admissions Team directly at admissions@monaco.edu
Updated 31 January 2022