Visiting Professor Julie Haddock-Millar teaches organizational behavior (OB) and team working within the Monaco MBA Program at IUM.
On your opinion, what best describe the Monaco MBA cohort?
The Monaco MBA cohort comprises a richness of cultural diversity; participants from across the globe come together for the shared purpose of learning, developing, and growing. The MBA is a wonderful opportunity to cultivate a diverse, widespread, dynamic set of long-standing relationships.
Why is organizational behavior so important for managers/future managers?
Organizational behavior is an interdisciplinary field of study which explores how people interact with one another inside the organizational context. The study of OB seeks to understand the behavior of individuals, groups, and organization processes in the organizational setting.
For leaders and managers, knowledge of OB can be applied to better understand and engage people, improving and sustaining performance at work.
Both areas of study are incredibly important for current and future leaders and managers.
Teams are the bridge between individuals and organizations, they operate in the context of a social system and provide a common sense of identity and shared purpose.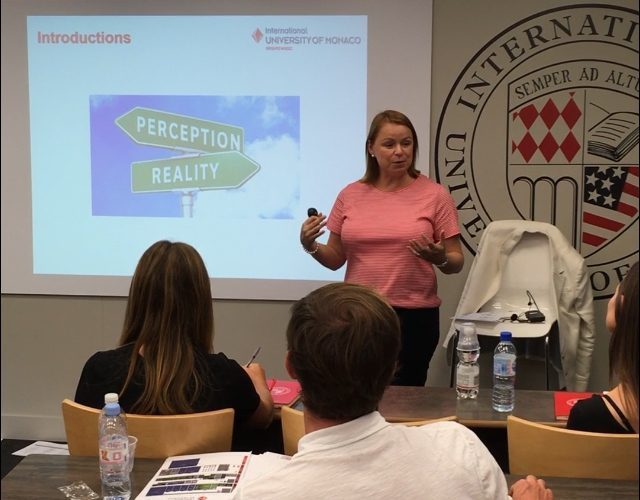 Do you have any advice to share with our MBAs?
My advice to our MBA colleagues is to fully embrace the opportunity to work in teams, collaborate, and learn from each other. Often, the most profound learning comes from conversations with colleagues, the exploration of past experiences, insights into different contexts, organizations, and disciplines.
Julie Haddock-Millar is a Consultant, Researcher, and Academic, specializing in learning and development (L&D), mentoring, and coaching.
She works with organizations to develop, implement and evaluate L&D interventions. Some of her current projects include the design and delivery of the first NHS Leadership Academy EMCC EQA Bespoke Mentor Training Programme; the design and delivery of the first EMCC EQA Bespoke Mentoring Programme Manager Training Programme; She's currently leading on three projects with Médecins Sans Frontières (MSF) creating the evaluation framework for the MCHub Norway mentoring, individual and team coaching initiatives and carrying out the 2 to 3-year longitudinal impact evaluation. Working with Khulisa, in the UK, she's collaborating on a mentoring impact evaluation study.
---
For more information, you can consult our website: www.monaco.edu.
Feel free to also contact the Admissions Team directly at admissions@monaco.edu
Updated 16 November 2021