Milena Karpukhina, a 3rd year Bachelor's student, was invited to talk to the 1st-year students in the communication class of Dr. Jauffret.
"Apply yourself. Get all the education you can, but then, by God, do something. Don't just stand there, make it happen".
This is how Milena Karpukhina decided to introduce her presentation last Thursday during Dr. Jauffret's internal and external communication class at the International University of Monaco. With this quote of Lee Iacocca, Milena came in, radiating energy and ambition, with the hope of inspiring us to act. Co-founder and Director of Design and Marketing of the Bluebird Theatre Company at just 22, head of Marketing of our IUM Finance Society, the young woman certainly is an example of what she preaches.
Before IUM…
After graduating from high school, Milena undertook the Professional Conservatory program at the Atlantic Acting School in New York City. This led her and some of her classmates to found the Bluebird Theatre Company.
Bluebird is a unique company. It uses a very democratic system to choose its leadership team that changes every season. Shortly after its creation in 2020, the world faced the reality of the Covid-19 pandemic. All the exciting projects prepared for the newly created company were cut short. Challenged by the difficulties engendered by this period, they were very resourceful. Dabbling into multimedia productions, Bluebird produced four live stream shows while theatres remained closed. These productions are available on YouTube, from short plays to comedy acts.
Fortunately, after more than a year of shutdown, the company is now working on staging its latest project, "A Little Less Than Kind."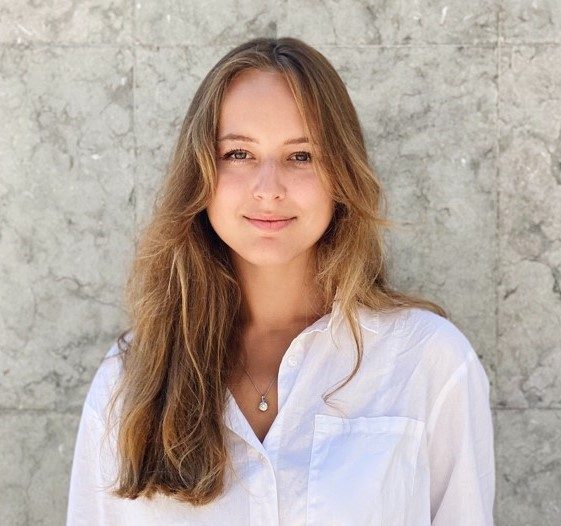 When asked by Dr. Jauffret about the meaning behind the name "Bluebird," Milena played the game and went back to being a first-year student in her Advertising and Symbols class. Using her knowledge of semiotics, she gave us a brief analysis of the company's name:
"The Bluebird is described as a symbol of spiritual awakening, transformation, and joy. Considered a good omen if you encounter one, it is also associated with hard work, humble confidence, and modesty (…). We called our company Bluebirds because we believe that, even in the darkest stories, there is hope."
A faithful message that represents the company's values and is an inspiration to us all.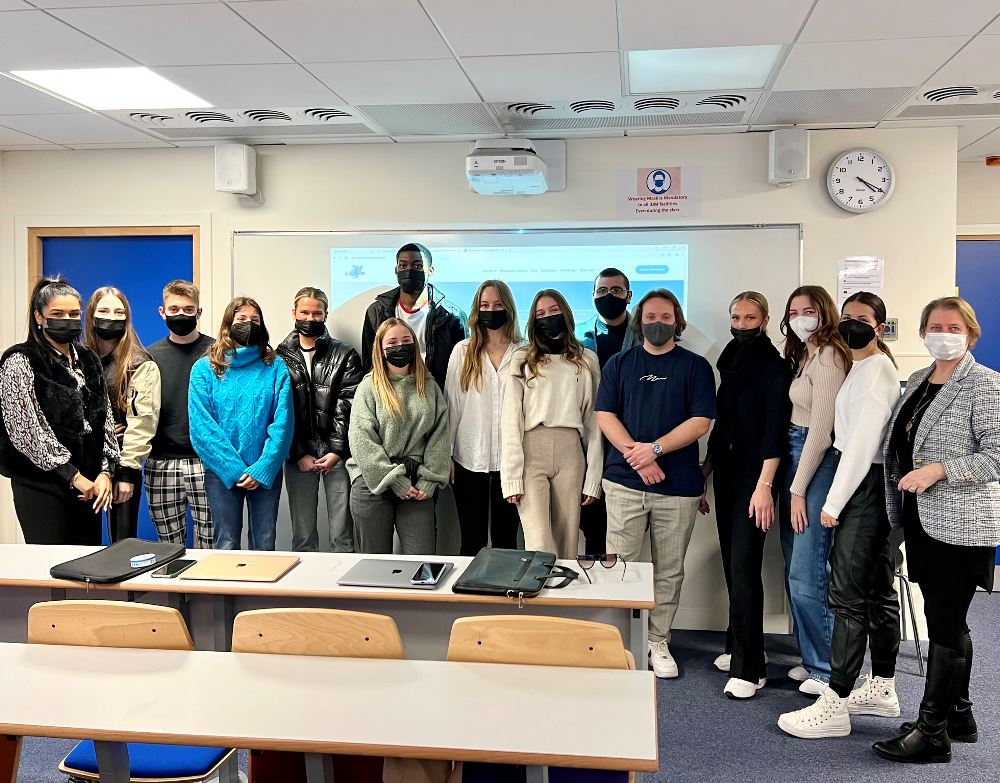 And Now…
It is only in 2020 that Karpukhina decided to embark on the IUM adventure, from which she will be graduating in 2023. Milena found the university during a trip to Nice. Driven by her curiosity and eagerness to learn, she decided to apply. She successfully managed to combine her student life with her professional ambition during her studies. She continued to explore various fields, such as web design, and improve her Marketing and Communication skills.


Milena left us with the last piece of advice: "You should try and learn as much as you can, no matter what."
She was not a professional when she first started her role as Director of Design and Marketing. But thanks to the Internet, she could expand her knowledge and skills beyond what she initially thought. "Be curious," she insisted. "I didn't know how to use Photoshop either at first. And now, look! We (The Bluebird Theatre Company) have merch. I did that!" said Karpukhina, proudly showing off the collection she created. She also emphasized the importance of not neglecting bylaws and separating friendship and business because they don't always mix.


If there is one thing to remember from this presentation, it is that we shouldn't be afraid to try. There is always room for mistakes and failure if we seize the opportunities. A chance is given to us each day, so get out of there and try. "Lance-toi," in Milena's words.
Written by Leelou Reboh & Rita Baatote, BBA
---
For more information, you can consult our website: www.monaco.edu.
Feel free to also contact the Admissions Team directly at admissions@monaco.edu
Updated 14 March 2022