Drawing on his 10+ years of expertise advising in luxury lifestyle purchases, Benjamin Franco excels at building exceptional client relationships and is a master in the art of negotiation. This, coupled with his love of New York City, inspired him to join Douglas Elliman and raise the bar on the quality service he can offer his buyers and sellers.

Outside consulting for his clients, he always finds an excuse to head back to Monaco – his self-proclaimed second home, roaming the Upper East Side for architectural gems, and diligently studying Italian.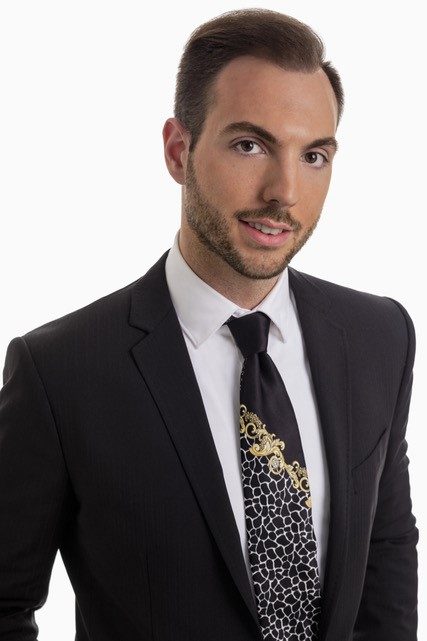 What are the strongest features of the MSc in Luxury Management program you graduated from 5 years ago?
First and foremost, the location of IUM is genuinely the most unique and exciting feature. In Monaco, students are placed at one of the world's quintessential luxury destinations. Monaco is synonymous with beauty, safety, culture, and sophistication – drawing the world's wealthiest individuals and therefore attracting all the international brands that service them across all major industries. This brings an unmatched location to experience the pinnacle of luxury and build a career.
Beyond the geographic attribute, the program employs industry professionals as faculty that provide students with firsthand knowledge of working for the major luxury players. Students are regularly exposed to strategy leaders in superyachts, exotic automotive, fashion, high jewelry, and concierge/hospitality in one program term. They are all there to teach from a textbook and help students find their passions and grow through real experiences and hands-on case studies.
The diversity of the student population is also a highly unique program component. In many universities, especially in the US, students spend their days surrounded by others with similar educational and cultural backgrounds. During my program at IUM, almost every student was from a different country – all with different styles of self-expression, communication, problem-solving, and understanding of luxury. With most of the curriculum heavily based on group projects, simply working together on any assignment was a lesson in multiculturalism and growth that is priceless to succeed in luxury in any niche.
Across all these attributes, the central theme is that IUM provides students with much more education than what can be learned from a textbook in a traditional university lecture hall. Other more conventional master's management degree programs may have a more prestigious name on paper or older institutional heritage, but for those willing to become globally exposed pillars of the luxury sector – there truly is nowhere else to study, learn, and succeed.
What have you done since you graduated from IUM?
After graduating, I was given an incredible opportunity through IUM's Recruitment Days to work for Ferrari North America back home in New York City. I love luxury cars and Formula 1, and with my Italian heritage, this was a perfect fit. The role was primarily focused on marketing activations and hosting special events for Ferrari owners. Positions within Ferrari are extremely limited, and being such a well-known brand, garners much competition from job seekers who are almost always also passionate Ferrari fans or "Tifosi"! The connection between IUM and Ferrari's Italian recruitment team, along with the experiential education in luxury that only Monaco could provide, no doubt favored my candidacy. It secured me the position for this rare job.
While this was still a fun and exciting job, I have since moved on to work in luxury real estate for Douglas Elliman/Knight Frank. As a sales broker, I moved away from automotive and real estate marketing to capitalize on my selling ability. Before attending IUM, I was a salesperson for Jaguar | Land Rover. I missed the client-facing position of dealing directly with clients and helping them build a lifestyle image based on their purchases. Now I bring that talent to help clients express themselves through their homes. Focused on the top luxury market in New York City, most of my buyers and sellers surround the historic Upper East Side and the new construction towers along Billionaire's Row.
What are the main skills needed in your current job?
Industry knowledge
Passion for client-facing sales
Understanding "What is Luxury" for different people
Reading a client's needs beyond what they directly express
Making someone feel unique and valued
Privacy and discretion
Knowing how and when not to apply sales pressure
Patience and perseverance
What are the challenges and opportunities of the industry you are working in?
The main challenge of my industry is the constantly changing market. Unlike other jobs with a stable salary and set path of promotions, a real estate broker must ride the market demand. There is no 1+2=3 ladder to success in this business. It would be best to work hard when times are good, and when the demand is down, find ways to keep yourself busy to cultivate new clients or nurture relationships with old contacts. It is very easy to get discouraged when you start out or in a slow period when sales are down.
However, the opportunity here is that there is no limit to your sales or success. You can become as prosperous as you want by being devoted to your clients, learning from mistakes, and taking advice from your managers/colleagues who have been in the business longer. It also really helps to be part of a great team. I work with two accomplished women, each over 15 years as brokers in New York City's luxury sector. It is important to value their years of knowledge while bringing my unique experiences and innovation to the table. Real estate may seem lonely because everyone is an independent consultant. Still, I think successful brokers know how to collaborate and take advantage of working on a great team.
Which tips would you give students who want to enter this field?
As I alluded to in Question 4, the first advice I would give to a student interested in real estate is to find great mentors. I feel so lucky to have found these two incredible women who teach me the business and ensure I grow as a broker. I would also say that it takes a lot of patience and trust in yourself. You cannot get into this business with the idea that you will be rich overnight or if you want a set schedule. You never know when a client will come into your life and lead to a great sale. This means that you could go through periods when you have low sales, which could be too volatile for some people. There could be nothing to do all day on a Tuesday, but your Saturday afternoon gets interrupted when you have to work with a client. The business is like riding a rollercoaster. My last tip is to get into it if you love sales and "the thrill of the chase." If it does not excite you to always be on the hunt and enjoy the win of making a sale, but you want to be in the real estate world, there are great auxiliary careers in marketing, public relations, or even finance.
How did your IUM journey help you in your current position?
IUM made an incredible impact on my career success because of the program's dedication to teaching students the core of luxury and to understanding what luxury means for different people. While constantly asked to define and seek luxury in different fields of industry, I learned how to ensure my clients that I am always on a quest to offer them residences that define this. As styles and trends change, the core values of luxury and service do not. It is up to me to look beyond the trends, the advertising, and the price to ensure the build quality, amenities, lifestyle service level, and dollar value are all maximized for my buyers. At the same time, for my sellers, it is my job to ensure their properties are marketed in the best way possible to portray those attributes.
As mentioned in the first question, the international aspect of IUM helps me with all of my client interactions and puts me ahead of many others in my field. The New York luxury real estate market is a significant hub of international investors and part-time or "pied-a-terre" residents. This translates to a large percentage of my clients being foreign, with English not as their first language and a completely diverse upbringing, culture, and definition of luxury compared to most American clients. From years at IUM, I have a better way of expressing myself in my communication style and understanding what different cultures deem to be luxurious to show better properties I know will be most attractive to acquire.
---
For more information, you can consult our website: www.monaco.edu.
Feel free to also contact the Admissions Team directly at admissions@monaco.edu
Updated 14 December 2022